Services and consulting
ID-GENE ecodiagnostics offers services and consulting in all activities requiring species identification (DNA barcoding), species detection in environmental DNA samples, DNA-based biodiversity assessment and environmental monitoring.
ID-GENE services are customized to suit your needs for DNA-based environmental analyses
ID-GENE provides you with fast and accurate results from all types of environmental samples: water, sediment, soil. We cover all habitats from terrestrial and freshwater to coastal marine and deep-sea settings. Our versatile analytical tools are appropriate for all types of organisms from bacteria to protists, plants and animals.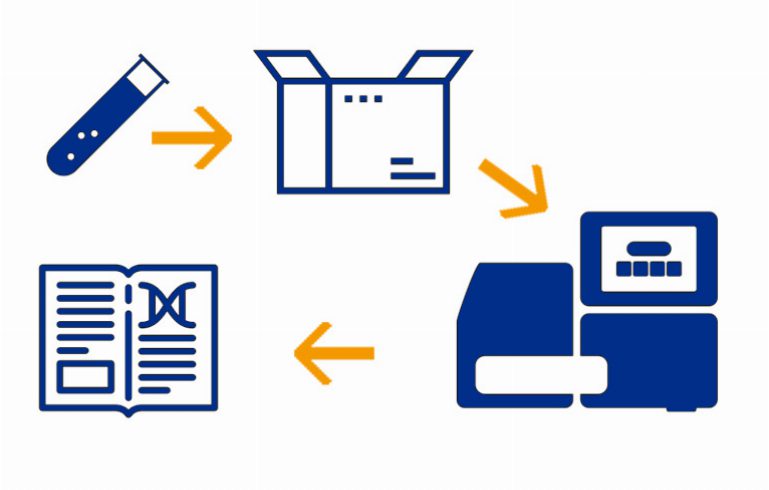 we provide you with the material necessary for sample collection and preservation
You simply ship your samples to our facilities, We support you with our broad range of tests and analysis. ID-GENE experienced team of molecular biologists and bioinformaticians processes your samples using the latest technologies, and analysing the data with robust proprietary softwares. We provide you with a final comprehensive report including attractive and informative illustrations, enabling you to easily understand and present the results.
Bioassessment and Biomonitoring
ID-GENE uses the high-throughput DNA sequencing technology applied to selected groups of bio-indicators to assess the ecological quality of aquatic ecosystems. The values of biotic indices are inferred from environmental DNA sequences in the way comparable to morpho-taxonomic approaches. ID-GENE services for environmental bioassessment and biomonitoring include:
biological monitoring of the spatial and temporal impact(s) of industrial activities in the marine and freshwater environment,
assessment of the quality of aquatic ecosystems using a broad spectrum of bioindicators,
providing the metrics of environmental impact based on molecular biotic indices.
Biodiversity Inventory
ID-GENE uses the high-throughput DNA sequencing technology to identify the community of animals, plants and microbes present in aquatic ecosystems. The ID-GENE tests allow assessing the global biodiversity of aquatic organisms or target specific groups of aquatic vertebrates, invertebrates and protists. ID-GENE services for biodiversity inventory include:
establishing comprehensive lists of species present in any ecosystem,
assessing species richness and relative abundance,
providing specific information about selected species
Species Detection
ID-GENE uses the real-time multiplexing platform for detection of selected species in environmental DNA samples. Using specific DNA probes, the ID-GENE tests allow detecting selected aquatic invasive species, parasites and pathogenic microbes. ID-GENE services for species detection include:
detecting the presence of beneficial or detrimental species in complex environmental assemblages,
authenticating the identity of biological control agents
tracing authenticity and origins of trade goods
assessing regulatory compliance for eco-labeling
applications on a global scale
ID-GENE provides services to public agencies, environmental protection agencies, research institutes and industries with applications to many environmental and societal problems ranging from water quality evaluation, ecosystem management, marine transport regulation, to coastal management and tourism and sea-food safety.
WE DEVELOP eDNA TESTS TO SUIT YOUR SPECIFIC REQUESTS
Get in touch to discuss how ID-GENE can solve your environmental analysis needs
ID-GENE ecodiagnostics
Laboratoire
109 ch. du Pont-du-Centenaire, 1228 Plan-les-Ouates
Office
2a ch. des Hutins, 1232 Confignon
Geneva, Switzerland
Explore the genetic memory of water